Back Home For Winter
Nov 29, 2022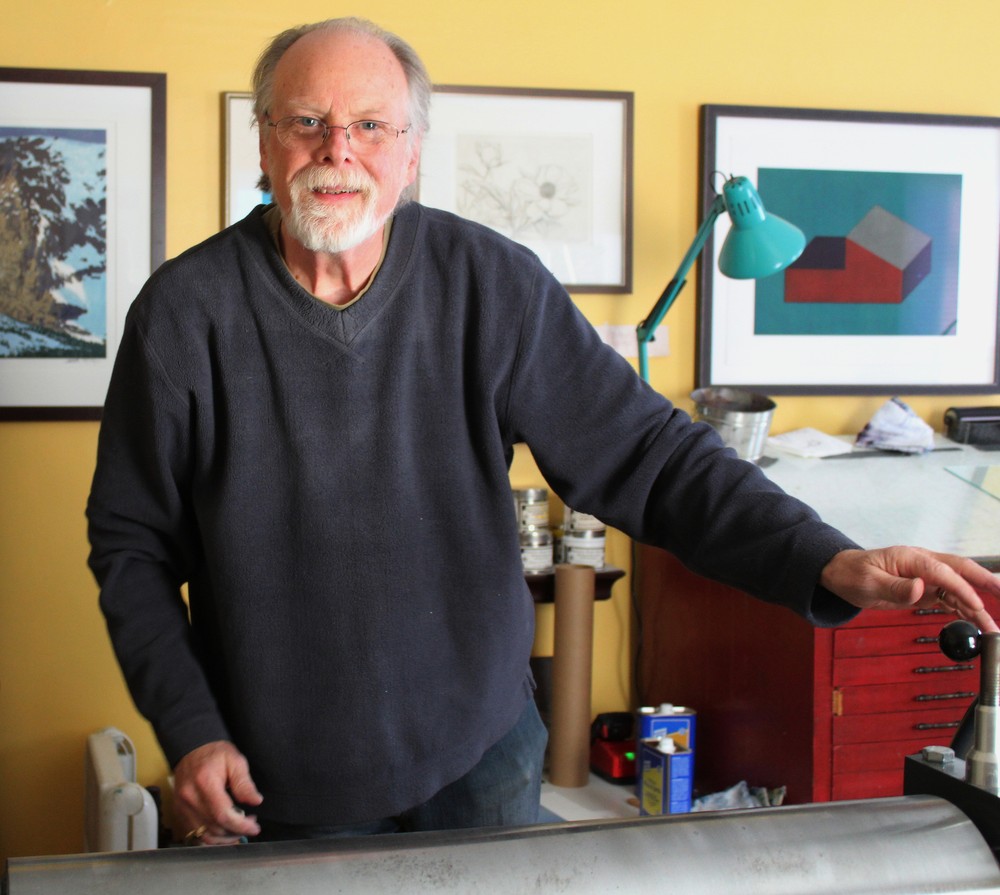 HELLO AND WELCOME FRIENDS,
The last time I left North America to travel was in 2006, to Spain, with my late wife, Patricia. Since then much water has passed under the bridge, all of which brought me to this particular place in time. I had the privilege of a new and exciting experience with my partner Nina when we spent this past October in Spain and Portugal. It was a very rich adventure during which we were able to visit some of the great treasures of art and architecture in the world. (This blog is not a travelogue, but if you'd like to see some pictures of the trip, you can take a look at my posts in the month of November on Facebook.)

It feels like we just got back, even though it has been a month now. Before leaving I was working on two prints (or two versions of one image). I finished these prints but they were not even dry when we left to travel. So I am happy now to share with you a little bit about these two and then show you a third print I just finished yesterday.
You might recall that the summer was rather hot and very dry, a drought, in fact. After months of that kind of weather, I guess I found myself drifting back toward winter in my imagination. I did this pencil drawing, thinking about it as a night scene with it snowing.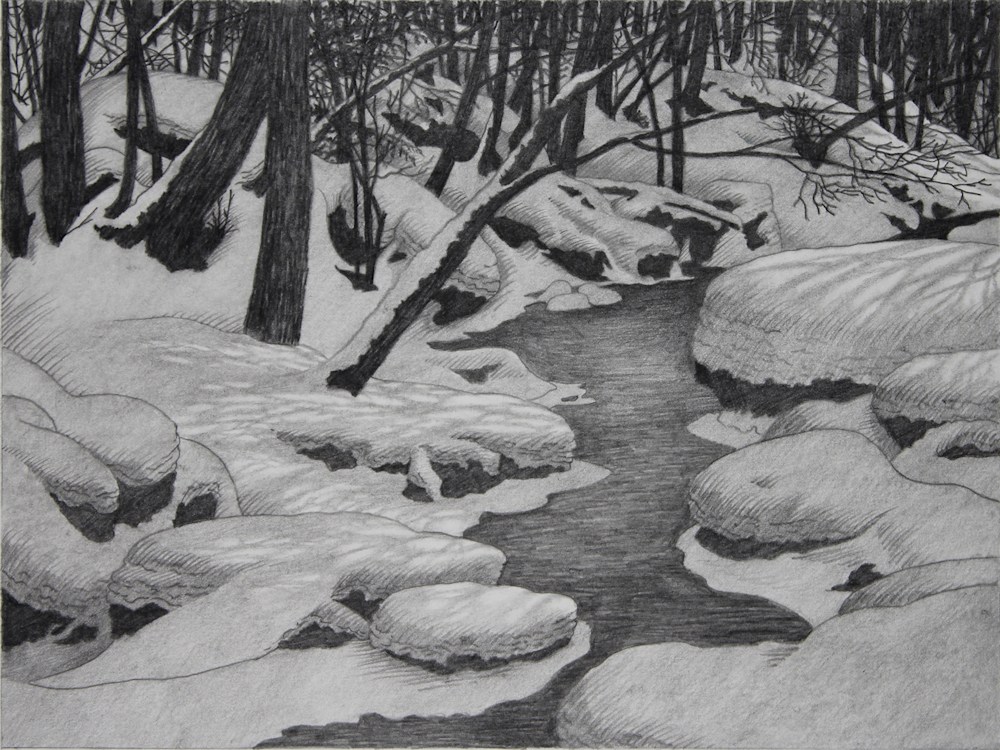 Working drawing for "Winter Blanket", pencil on paper, 9" x 12"
I've been working with closely related families of color lately and I decided that I wanted to do the same with this print by making it rather dark and centered around the color purple. It may seem a contradiction, but I began by laying down a solid, warm, almost yellow-gray to begin with. Yellow is the opposite of purple on the color wheel and I wanted this lightest color to stand up against the predominance of a dark purple. Here are the first three passes on press: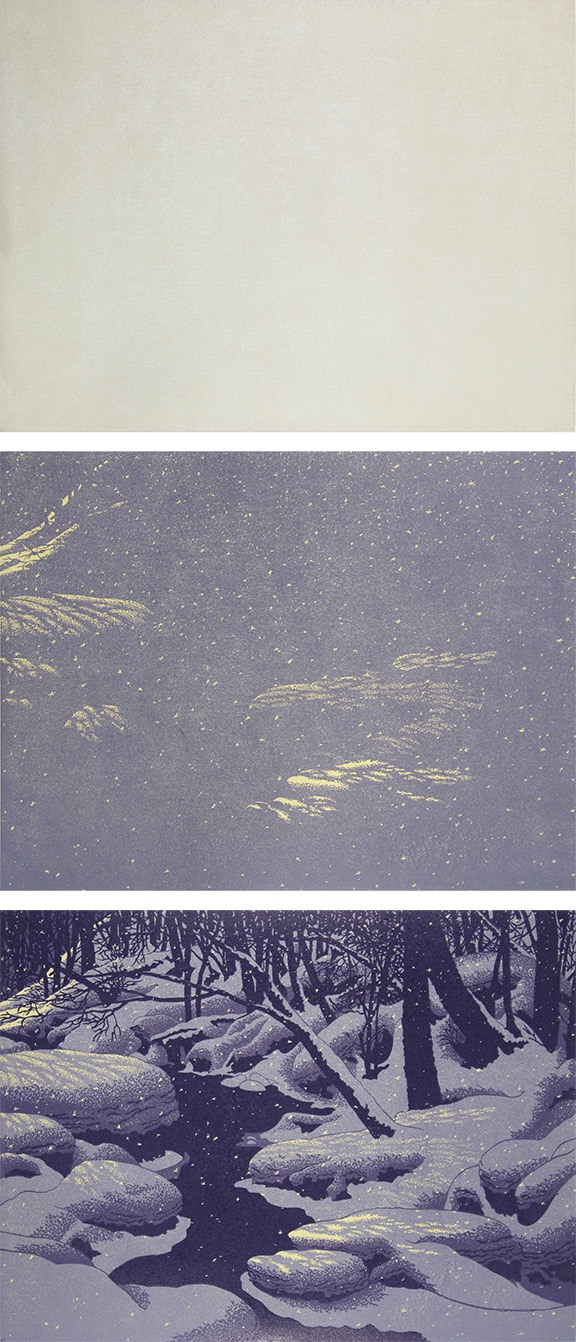 Impressions 1-3 for "Winter Blanket"
In total, there ended up being six impressions to make up this print. Here is the final version: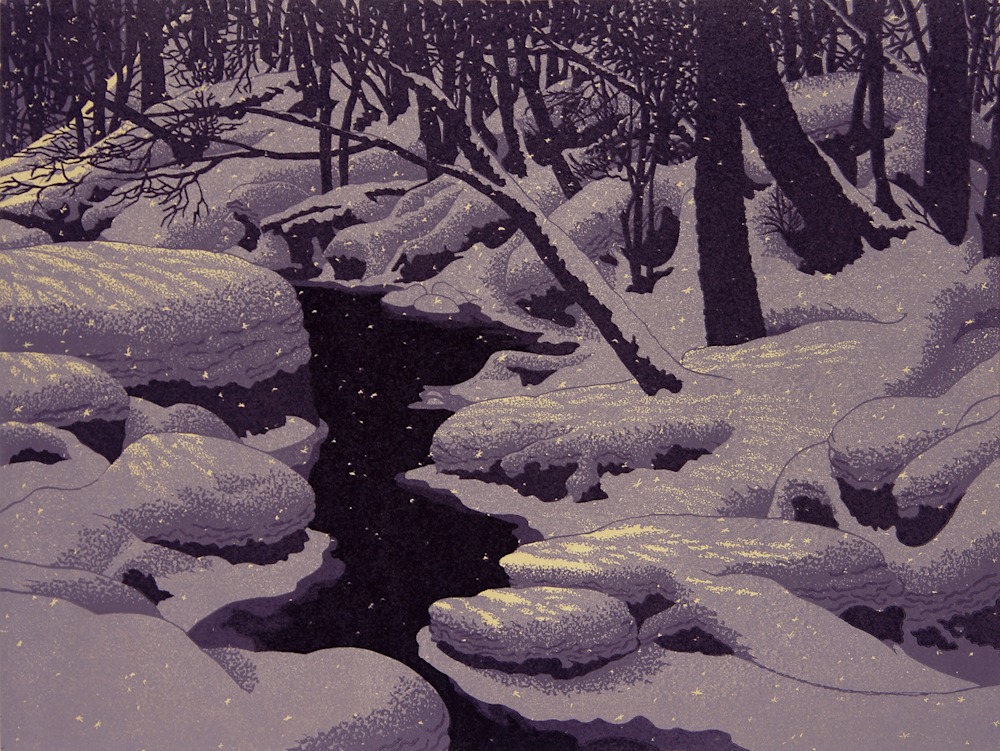 "Winter Blanket" linocut print, 9" x 12" (23.5 x 31 cm)
Below is a second version of this print I made by using different colors and printing only some of the impressions that make up the print above. This second print is in daytime (obviously) and I only printed eight of these prints: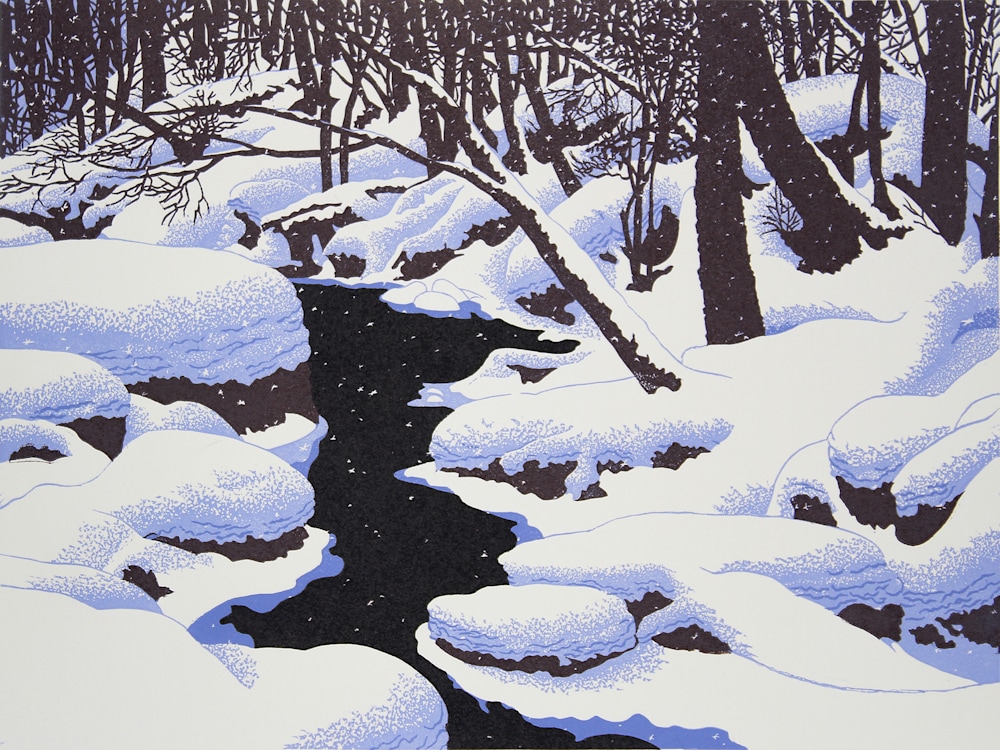 "Quiet Blanket" linocut print, 9" x 12" (23.5 x 31 cm)
Since my return you have kept me very busy shipping prints and refreshing my inventory at galleries. But I also have been working on a new print. This time it is a small print, 5" x 7" (12.5 x 18 cm). It is not a landscape but a still life. My inspiration was placed right in front of me when we had lunch one day in a market in Barcelona. Among the many foods on display, fresh sardines caught my eye and I started right in on a print as soon as I returned from Spain.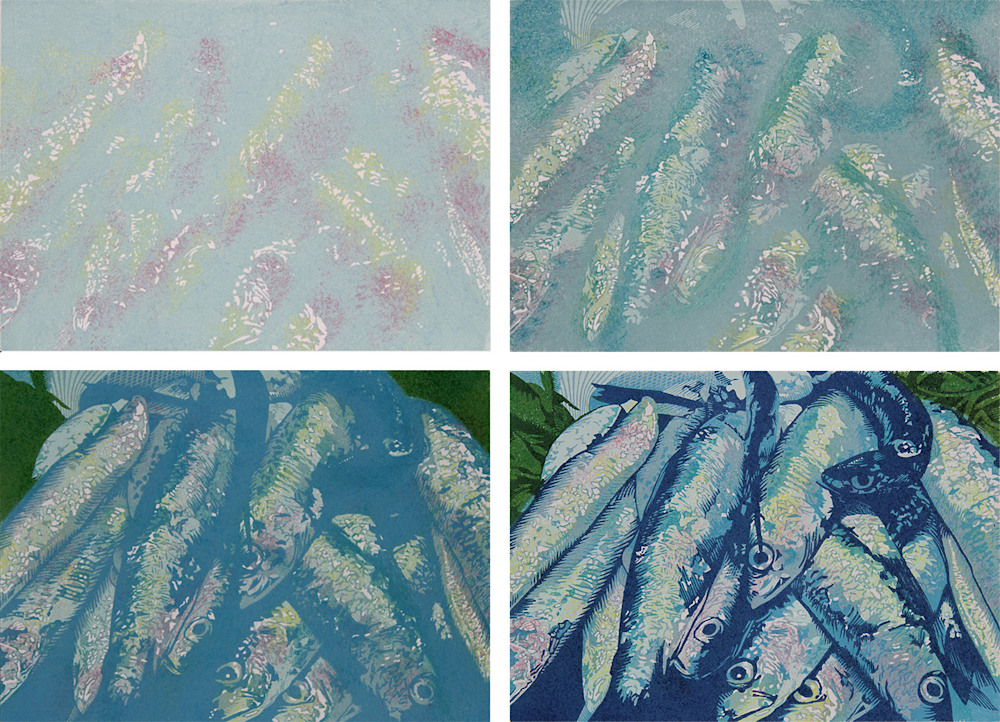 Impressions 1-4 for "Sardines" by William H. Hays
And here is the finished print: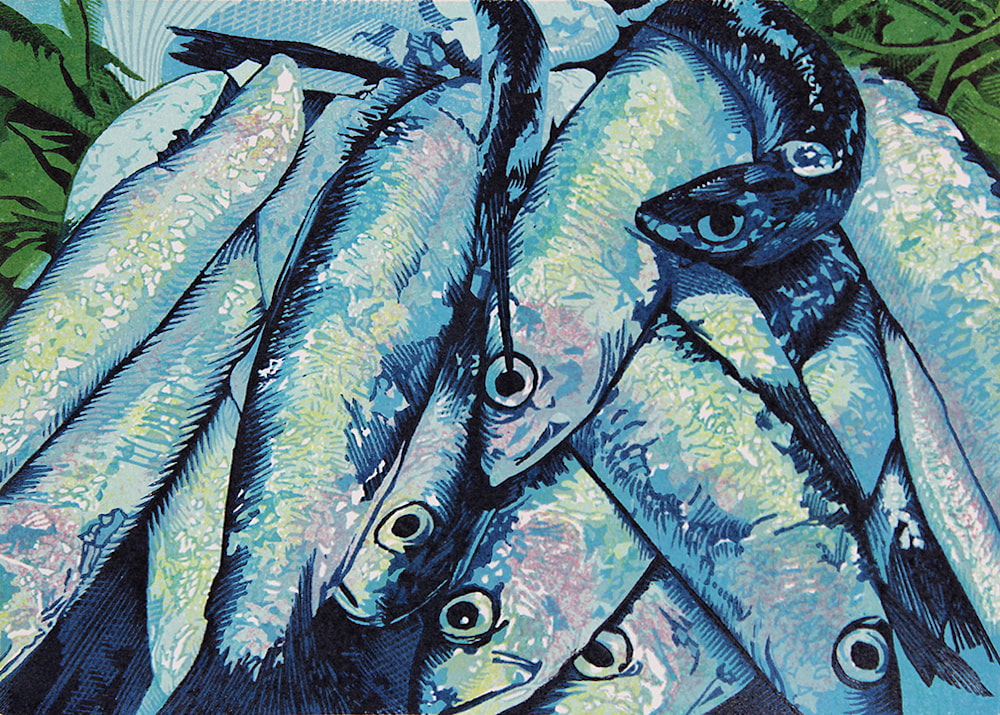 "Sardines" linocut print, 5" x 7" (12.5 x 18 cm)
And so, I'm already on my way to the next print but I hope you've enjoyed seeing these prints and how they came about. They are available for purchase through my website. The galleries which represent me are open regular hours now. Take a look at the locations and do drop in to see my work in person. Take care of each other and take care of yourselves. Don't hesitate to drop me an email. I enjoy hearing from you.
Yours,