Carving The High Mountains, "Triumphant"
Oct 16, 2019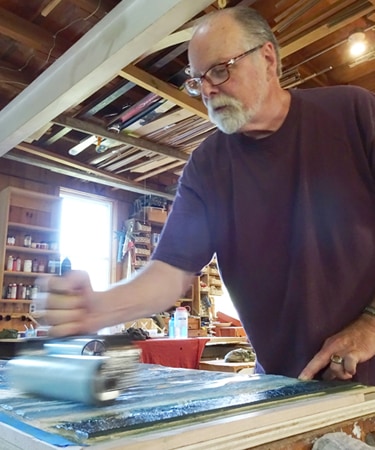 Hello and Welcome Friends,
In June of this year I went to Colorado to visit my my nephew and his wife. June might be summer in most of the United State, but its springtime in the high mountains with plenty of snow left from a heavy winter cover. I lived ten years in Alaska and I have loved the high mountains all over the world. Their grandeur makes my heart soar. I had not been to the Colorado Rockies before and they did not disappoint me.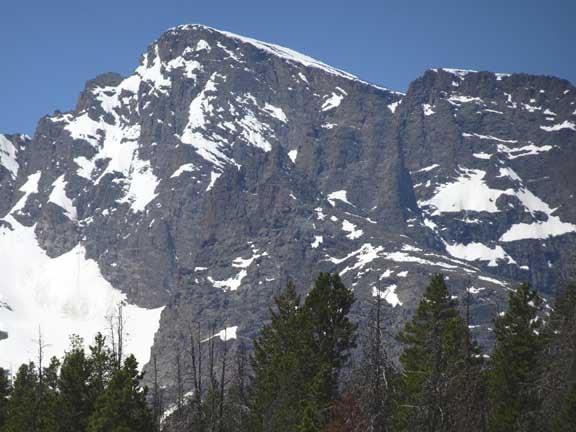 Rocky Mountain National Park
We hiked nearly every day of my nine day visit and I could not have asked for more gracious or energetic hosts. They are in their early 30s and I am 63. Their energy challenged me as much as the high altitude hiking.
The Rocky Mountains at Twin Lakes. That's our trusty companion, Charley in the foreground, not native wildlife.
One day we were in Rocky Mountain National Park and hiked up to Bierstadt Lake and Bear Lake. Bierstadt Lake is named after the 19th century artist Albert Bierstadt - and rightly so. Arriving at the lake, a panorama of magnificent mountains stand as a dramatic backdrop.
I saw the print I would do immediately.
But first, back in Vermont, I got a new press so that I could so some larger works. I've been printing for more than ten years on a very good, 18" wide press. The new press is 31½" wide. This first large print on the new press is also my first woodcut (as opposed to my usual linocut prints).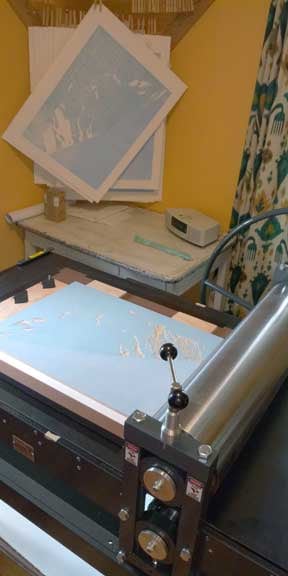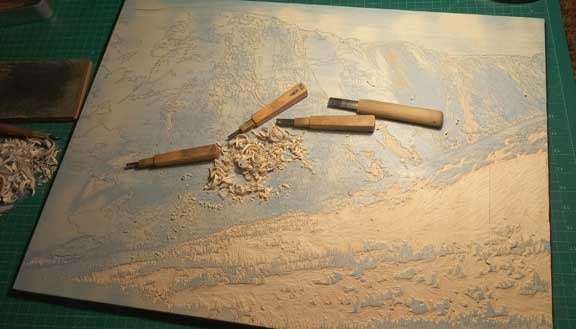 My first woodcut on my new press (the first impression) and the block being carved for the second impression.
Although there were only five impressions for this print, the whole process took more than a month because the carving was so complicated and difficult. As if that wasn't enough, I was using at least three colors to ink each impression, making each pass on the press take about 15 minutes. That makes for some very slow progress from day to day. But I am persistent....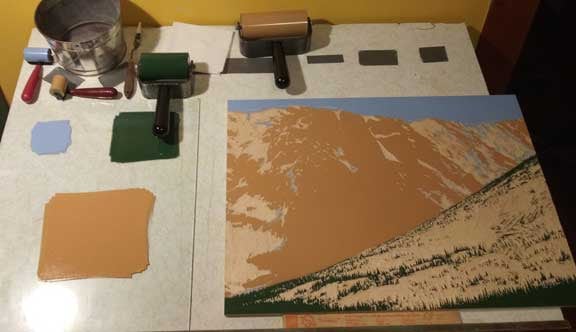 Triumphant wood block being inked for the second impression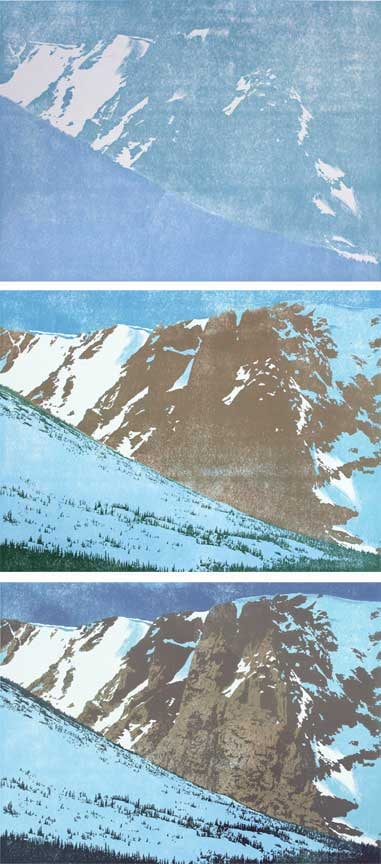 "Triumphant" impressions 1-3
It's hard to describe how difficult it can be to carve for each impression. This is especially so when I'm about half way through the process. I have a half-carved block and a half-completed print. The original image I drew on the block is often no longer recognizable and reference points can be difficult to identify. To give you some idea of what I encounter, here is part of the block being carved for the final impression. The purple color is magic marker where I've mapped out what is not to be carved. The lightest areas are freshly carved away. I think you can see how this process is a bit confusing sometimes!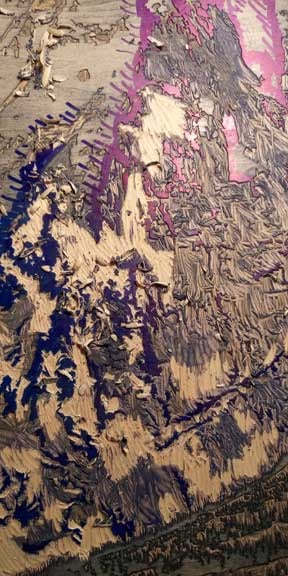 But, as I said, I'm persistent and here is the final print: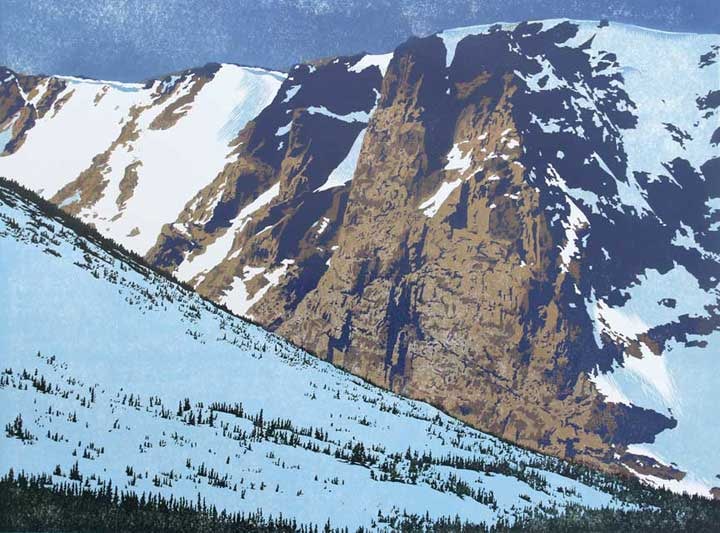 "Triumphant" 18½" x 25", woodcut by William H. Hays
I love the new size for my prints! Once I receive some frames I'll show you a picture that will convey what they look like on the wall. But I hope you can see that this is a powerful print. Thanks for coming along with me on the process of creating this new work of art. This print is now available for purchase from this website.
Drop me an email. I enjoy hearing from you!
William