"Glorious Day"
Jul 25, 2019
Hello and Welcome Friends,
Frequently I've been inspired to explore my own back yard but occasionally, I range out. And so it was when I went to Washington State to visit my brother. On one exquisite day we drove east to a fantastic area between Mt. Baker and Mt. Shuksan in the Cascade range. I'm not generally a very good photographer but this was a day when you could not take a bad picture.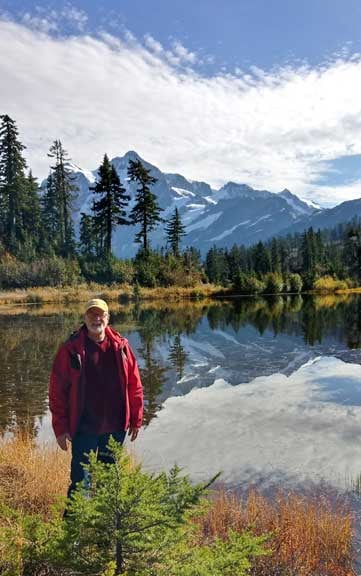 William at Mirror Lake with Mt. Shuksan, Washington
We hiked up to Artist Point and it could not have been more appropriately named.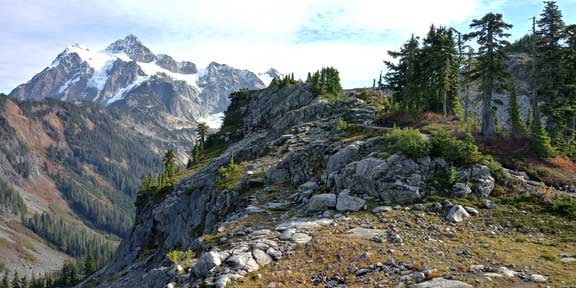 Artist Point, Mt. Shuksan, Washington
Needless to say, the scenery was inspiring! As I considered the possibilities for a print, I thought of two well known sources. One was the railroad posters of scenic America from the 1930s. The other was the woodcuts of Frances Gearhart, a California-based artist active in the first half of the 20th century. And so I worked up a composition and got started. Here's the linoleum block with the drawing and the first round of carving completed.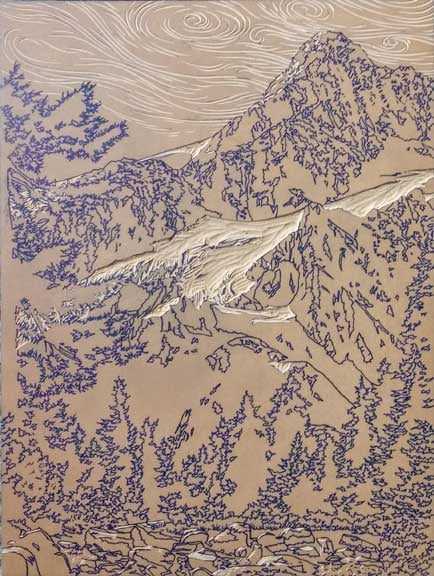 First linoleum block for "Glorious Day"
From here I began printing and along the way I introduced a second block to modify the sky after the fourth impression. Here are the first eight impressions: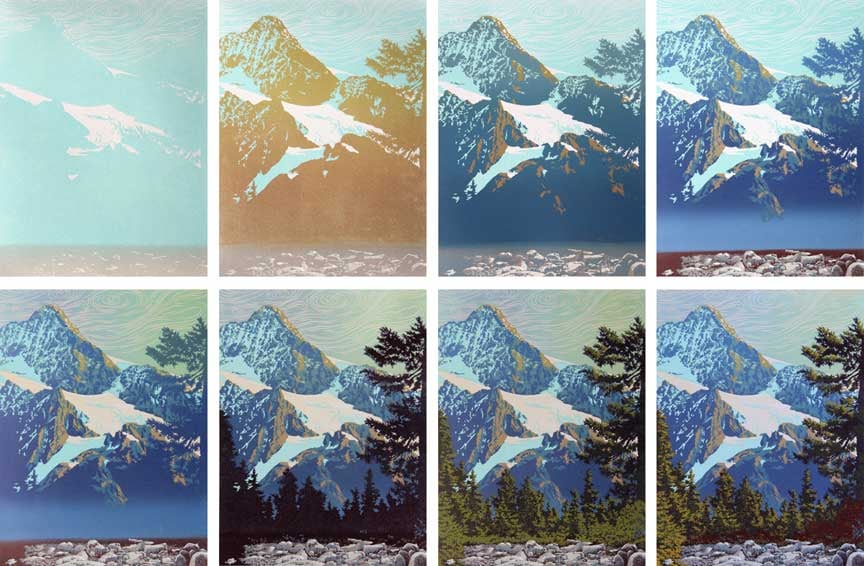 "Glorious Day" impressions 1-8
As I worked on the above impressions the application of colors became increasingly complicated to achieve what I wanted. You can see that I was using more than one color every time I did an impression. At one point I was inking the block with five different colors. This makes for a slow process with one impression taking as much as three days of work. Here is my palette of colors for one of the impressions (with four colors) and the prints hanging to dry in my studio.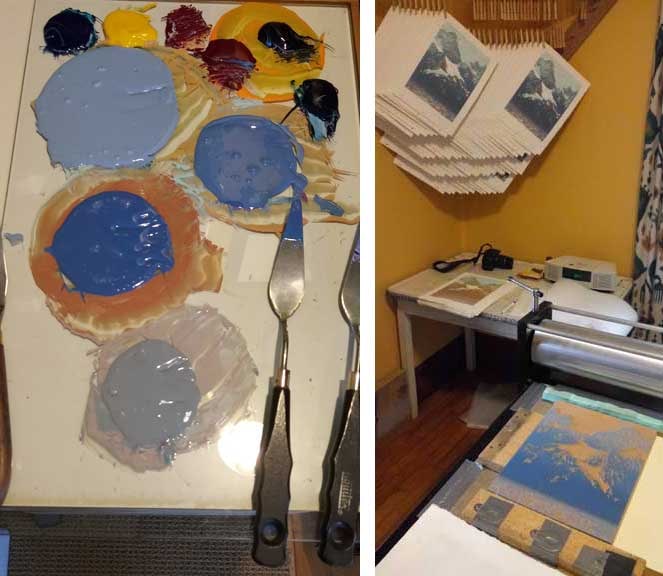 And after five weeks of working on this print, the completed piece: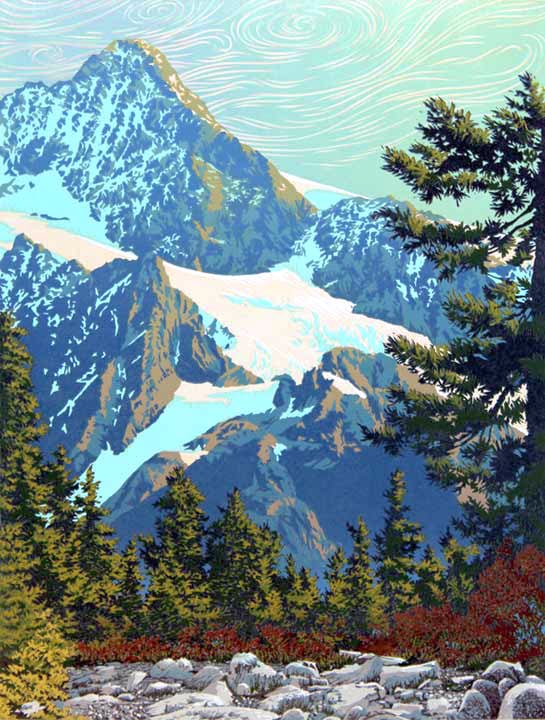 "Glorious Day" 11-color linocut print, 12" x 9" by William H. Hays.
I love this print, especially since it carries with it the wonderful time I got to spend with my brother. When I completed it, I sent one of the framed prints to him. He called me to tell me how much he enjoyed it and then said he couldn't figure out the viewpoint I had chosen since he didn't see it in any of his photos from the day. And therein lies the secret. After all, I'm an artist. I can make it anything I choose!
Do write. I enjoy hearing from you.
Yours,
William H. Hays