Hello and Welcome Friends,
I've been getting back into the rhythm I once possessed before my Patricia passed away in July of 2013. It's been a long time coming. But I knew it would return to me with some patience and persistence.
I put together a small print this time. It takes less time and effort to do them. In carving, the less surface area there is, the faster it goes. When it comes down to the latter colors in the print, there can be very little carving between colors - certainly by comparison to my 11¼" x 17½" blocks. The large blocks can take me several eight hour days in a row between colors.
In the print below, the later colors were done, carved and printed, in one day. Long days - I'll grant you. But the pace is more to my liking. The last four colors were done in four days.
You must have seen that I really enjoyed doing the waterfall at the bottom of the last print. I put a little sticky note on my computer while doing it, thinking that this is something worth exploring further.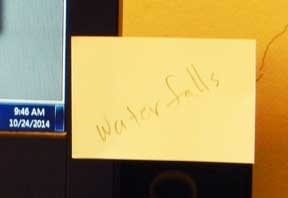 So I used my time spent in the woods near Stowe, Vermont to come up with this next print. I printed all of the colors in simple solids rather than blending and/or combining colors. Here are the first four colors, beginning with the lightest.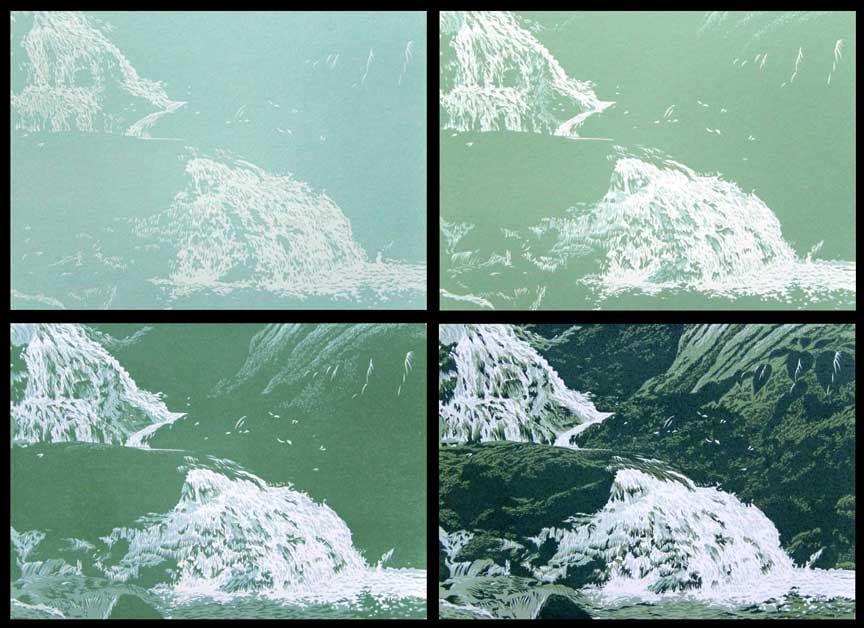 "Solitude". These are the first four colors of nine.
The next color is not a green, but a red. Put over the green inks, this red turns a red-black and makes for considerable depth in the shadows.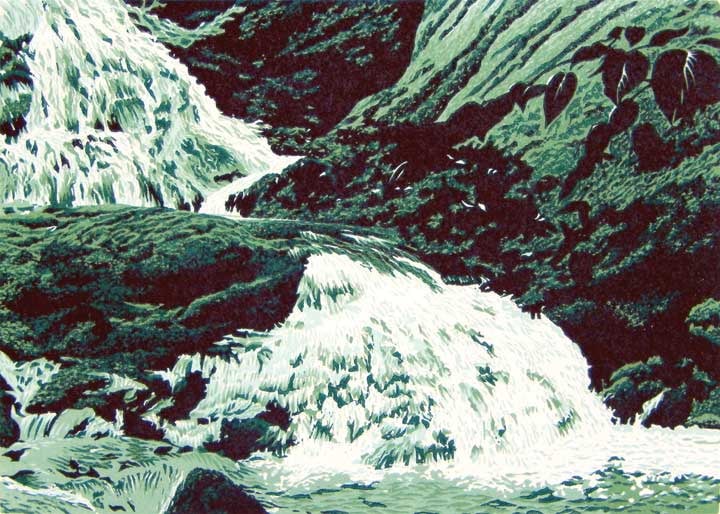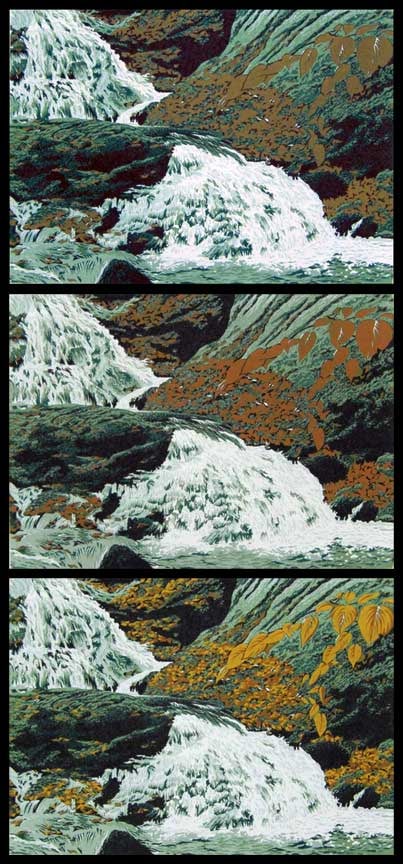 "Solitude" colors 6, 7 & 8
I thought I was finished at this point but had to reconsider the evening I did the eighth color. Just one more....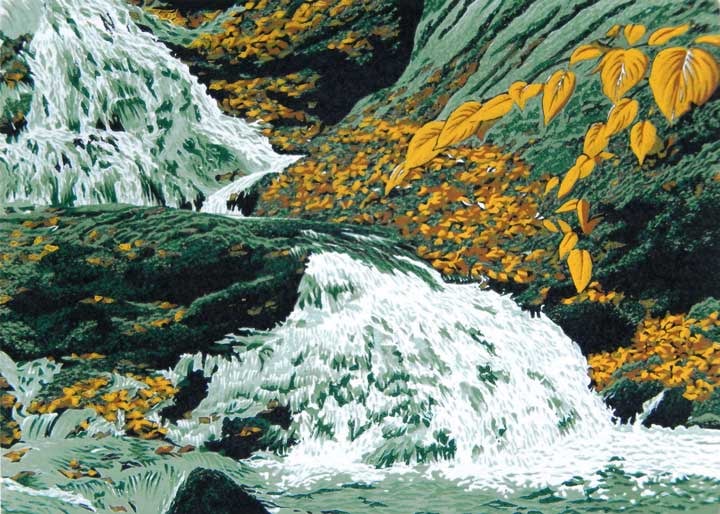 "Solitude" 9-color linoleum block print, 5" x 7"
And so this is a relatively brief newsletter. But I like the results. Hope you do to.
As always, I encourage you to drop by The Artist's Loft Gallery [now closed] to visit me in the studio on Main Street in Brattleboro, Vermont. I'm open 10-6 daily. Be sure to mark the first Friday of each month on your calendar. It's Gallery Walk in downtown Brattleboro from 5:30 to 8:30 PM. I always enjoy showing my work to folks who come by and often have a print underway so you can watch the process. Come on by! And if you can't make it, feel free to email. I enjoy hearing from you!
Yours,
William H. Hays